LOOKING BACK ON TEN YEARS ANNEKE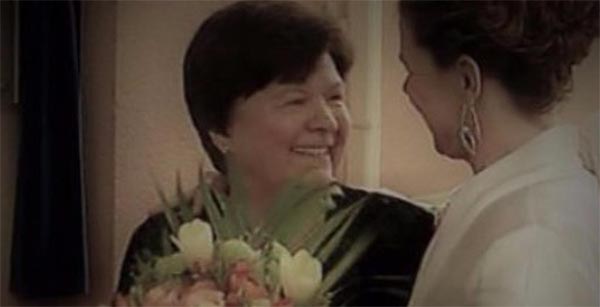 This summer we celebrate the ten year anniversary of Anneke Integral Care Services. An opportunity to look back and contemplate with our founder, Lisette de Leeuw-Kessels. Born and raised in the south of the Netherlands, she immigrated to Spain in 1996 to pursue her dream – a healthcare institute. In 2001, Thuiszorg Costa Blanca was founded and in 2007 extended with Anneke Residence, which led to a name change of the organisation, after her mother, Anneke. Everyday, Lisette strives to deliver the best care with a passionate team of sixty employees.
Congratulations with this anniversary Lisette. A great milestone. What are the key things that changed for you during these ten years?
'We saw a lot of changes with regards to rules and regulations. In many European countries, ongoing budget cuts led to a decrease in the compensation of healthcare costs. This also affects our residents or clients. Some of the care might night be compensated anymore. A change in healthcare needs could lead to an acute financial problem more easily these days.'
'We try to stay on top of these changes as much as possible and keep in touch with local organisations across Europe. However, sometimes, it's hard to explain to residents why the European Union does not work towards a European healthcare approach.'
Intensified care
'Because of this, a lot of people face additional costs and wait longer to request help. Clients try to remain independent for as long as they can. This means we are only approached when the need for care is high. And obviously the increase in average life span means we see a different client base these days in comparison to ten years ago. Luckily, this was an opportunity for us to proof we are a serious healthcare institute delivering the same quality of health as in western Europe.'
Joy is still important
'Despite our growth and increased professionalism, I think it's crucial we keep an element of joy, of Spanish lust for life. We organise outings and activities and invite musicians to play for our clients. Food is very important, we cook dishes from all regions in Europe and a nice glass of wine is present for those who enjoy this. If your family lives abroad, it is even more important to be social and engaged in a community. We strive to create a familiar atmosphere. Most of our staff has been with us for a long time, and we invest in permanent employment because we believe this is important for consistency and quality.'
The future
'It is my biggest wish to extend the home with surrounding houses – where you can live independently but still rely on the healthcare in the home. Then we are struly able to cater to every level of care. I hope I am able to find a suitable business partner to make this wish come true!'